Newborn & Family Photographers
Award Winning & Accredited Proffesionals
We started Faithful Photography over 10 years ago in the Campbelltown Area. We wanted to share with others the experience of freezing time to capture precious moments of your newborn and family. The bond of a family is unlike any other, and we are passionate about illustrating that bond in the images we capture for your family.
Dalia has been a nurse for over 15 years and is a mother of 4 boys. With her wealth of experience with babies & children, she's been labelled by many as "the baby whisperer". With her patient and gentle touch, she magically settles and captures newborns in poses that melt the heart. Dalia is also an accredited professional Makeup Artist (Makeup By Dalia) and gives our customers an opportunity to look & feel their best.
Marten has a wealth of technical experience, ensuring moments are captured with precise composition, lighting and then edited to perfection.
With a huge studio now in Mount Annan, we strive to provide an unforgettable experience for each family from the moment they walk through the door to the moment they enjoy their images up on their wall. 
We look forward to taking your shoot, get in touch today!
Marten & Dalia
Most parents love having beautiful pictures of their whole family. The newest arrivals are no exception, and that's why newborn baby photography is becoming so popular. Rather than waiting until your child is 2-3 months old, we can help you capture wonderful images of your precious baby from 2 weeks old onwards.
Newborn photography in Sydney is all about capturing life's precious moments, and giving families something they can treasure forever.
We love working with families to produce stunning photos that last a lifetime. Families grow and change, so there's no bad time to capture memories of your loved ones all in one place. We aim to bring your family photos to life however you'd like us to. From kids playing with their favourite toys to grandparents sharing touching moments with their family.
Our fully equipped studio is the perfect place to bring your ideas and have plenty of fun creating beautiful photos you can cherish forever.
Children grow up so quickly, that it's often hard to capture great photos of their childhood. School photos are one thing, but if you want something that better represents your child's personality, we can help.
We've had years of experience working with children, so we know how to create a fun environment that helps them enjoy being photographed. As we know, it' not always easy to get children excited about posing for photos – especially teenagers!
We'll work with you to capture special images of your children at all ages. It's great to see their personalities change over the years, and the fun environment we create at our Sydney studio helps to capture beautiful images as your children grow.
Pregnancy is a special part of many women's journey through life. It can also be a time where you feel incredibly beautiful, and want to cherish those memories forever. With our professional maternity photography service in Sydney, we'll give you stunning photos to last a lifetime.
We've done countless maternity photo photos, and we take the time to ensure you're relaxed, comfortable and we even offer a hair and makeup service to help you look and feel your best.
Is there anything that better represents young children than smiles and food all over their face? That's what makes Cake Smash photography such a unique way to get the perfect photo of your little one.
Our expert photographers know how to work with children, making them feel relaxed and comfortable to get the best photos possible. It's our job to capture the sense of joy your child feels while smashing a colourful cake and having the time of their lives!
High-quality corporate photography is important for building your brand and marketing your business. Whether you want photos for the walls of your business or for your website, we can handle it all.
We've helped plenty of businesses capture the perfect staff images that suit your company's personality. Whatever vibe you want from your corporate photos, we can make it happen.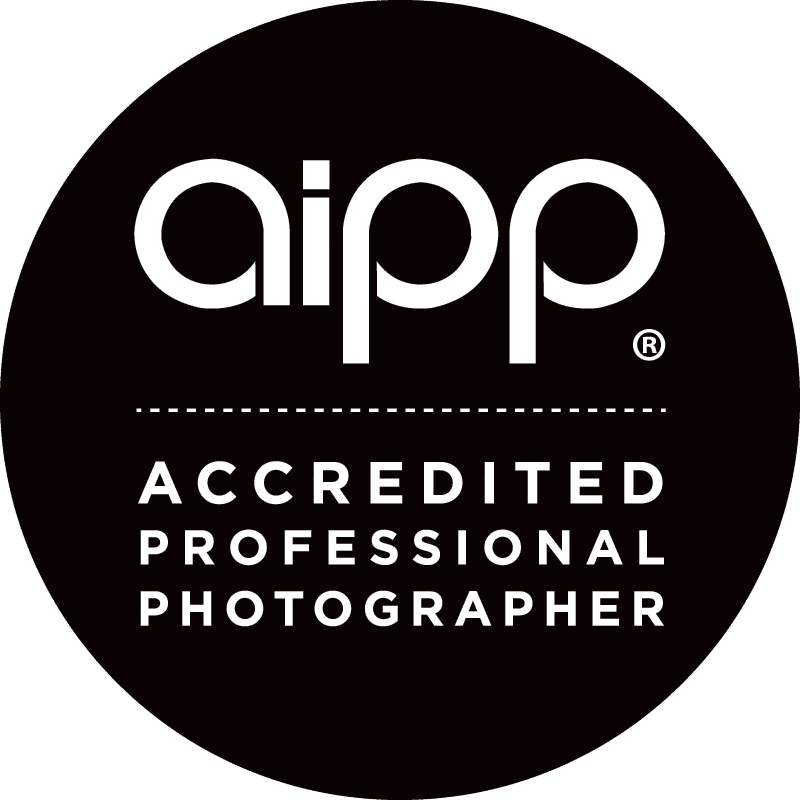 PROFESSIONALLY ACCREDITED
Accredited Professional Studio
We are an accredited professional photography studio based in Sydney's South West and specialises in family, maternity, newborn, and baby photography services. Our purpose built studio is based in Mount Annan, or if you prefer an outdoor session we can arrange to meet at one of our beautiful local parks.
As an additional service, we now offer a full hair styling and makeup service that you can book immediately prior to your photo session. "Makeup by Dalia" has helped countless people look and feel their very best over the years, and now you can access her expert service with or without a photography session.
Dalia only uses high-end makeup products, all of which are included in her service. So, if you want to look and feel your best before a photo shoot, allow 30-45 minutes and Dalia will work her magic for you!
Our services are provided by
www.makeupbydalia.com.au
Wardrobe Styling
A professional stylist will help your family achieve a look that makes you feel confident on camera, and help you pick outfits that you already own.
Hair & Makeup
Sit back, relax and LEARN BEAUTY TRICKS from the best in the business. Our professional team of hair and makeup artists will help your family choose the perfect look to match your outfits.
Props & Outfits
Our boutique studio is filled with props for newborn and children. We have outfits & bonnets in every colour for newborns as well as maternity dresses for maternity shoots.
Thank you so much for everything. From the pregnancy shoot to the
newborn
shoot every photo and the experience was amazing. Dalia and Marten you are amazing and I will continue to go back for every milestone and our family photo's. You are so patient and upbeat, Mark and I felt like we were with friends not just a photographer. See you at the next shoot xxx
Faithful Photography is a family operated professional photo studio located in Mount Annan, NSW. We work with clients from Campbelltown, Macarthur, Camden, Narellan and all the surrounding areas.  We are ready to update your family portraits, capture first pics of your newborn, snap that pregnancy or just get messy with your little ones in a cake smash photography session! 
The equipped and friendly studio is the ideal setting for family and children's portraiture where the entire family can relax while Faithful Photography's professional photographers capture this special moment in time with a touch of class. 
Faithful Photography is aimed at families who don't want to spend thousands without compromising on the quality.